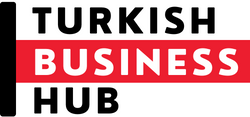 Turkish Business HUB 
Turkish Business HUB Welcomes Gem Assessors as a Trusted Provider in Its network of Spanish providers.
[Barcelona, July 17 2023] – Turkish Business HUB, the first Turkish business center and platform for connecting Turkish & Spanish businesses and startups with international opportunities, is pleased to announce its partnership with Gem Assessors, a renowned accounting company based in Spain, Barcelona. This collaboration marks a significant milestone in expanding the support network for Turkish businesses looking to establish themselves in Spain.
Gem Assessors brings a wealth of expertise in accounting and financial services, making them an ideal Trusted Advisor for Turkish businesses and startups navigating the Spanish market. With their extensive knowledge of local regulations and practices, Gem Assessors will play a vital role in facilitating the successful establishment of Turkish companies in Spain as well as helping Spanish companies expand into the Turkish market.
"We are thrilled to welcome Gem Assessors into our network of trusted providers," stated Özgür Özdemircili, CEO of Capital Blau Ventures and founder of Turkish Business HUB. "At Turkish Business HUB, we place a strong emphasis on trust, and Gem Assessors align perfectly with our values. Their dedication to delivering exceptional accounting services and their commitment to supporting Turkish businesses make them an invaluable addition to our network."
The partnership between Turkish Business HUB and Gem Assessors signifies a strong commitment to fostering successful collaborations between Türkiye and Spain. By leveraging Gem Assessors' expertise, Turkish businesses and startups can benefit from streamlined financial operations, compliance with local regulations, and strategic financial guidance, ultimately enhancing their chances of success in the Spanish market.
"This is just the beginning," emphasised Özdemircili. "Turkish Business HUB is built on trust, and our collaboration with Gem Assessors demonstrates our continuous efforts to provide comprehensive support to Turkish companies expanding into Spain. We are excited about the possibilities that lie ahead and look forward to forging more strategic partnerships that create mutually beneficial opportunities."
Turkish Business HUB encourages Turkish businesses and startups to explore the services offered by Gem Assessors and take advantage of their expertise in navigating the Spanish business landscape. Together, Turkish Business HUB and Gem Assessors aim to empower Turkish entrepreneurs, foster economic growth, and create a thriving business environment for both countries.
About Turkish Business HUB: Turkish Business HUB is a leading platform connecting Turkish businesses with international opportunities. Through strategic partnerships and a strong network of trusted providers, Turkish Business HUB provides comprehensive support and resources for companies looking to expand their presence globally.
About Gem Assessors: Gem Assessors is a reputable accounting company based in Spain, Barcelona. With a team of highly skilled professionals, Gem Assessors specialises in providing accounting and financial services to businesses and startups, helping them navigate the Spanish market and achieve their financial objectives.`